The hacker group recognized as TheDarkOverlord claimed to be in possession of highly sensitive documents pertaining to the truth about the events of September 11th, 2001.
TheDarkOverlord
TheDarkOverlord made quite a name for themselves. They are believed to be behind the massive health data breach of 2016. The hacking group was also responsible for the 2017 early release of an entire new season of Orange is the New Black by infiltrating Netflix servers.
Now TheDarkOverlord attempted a blackmail scheme against insurance group Hiscox Syndicates Ltd. After Hiscox paid the hacker group to keep sensitive documents quiet, the insurance firm reneged on their part of the deal and got the authorities involved.
This made TheDarkOverlord re-double their efforts against the firm and now threaten to sell everything they have to the highest bidders.
The 'Truth' About 9/11
According to the post, the majority of the documents are files which were supposed to be routinely deleted by insurance firms after their inspection. These files were not deleted, however, and the group has already released photographs of internal documents from the period directly following 9/11.
"What we'll be releasing is the truth. The truth about one of the most recognizable incidents in recent history and one which is shrouded in mystery with little transparency and not many answers."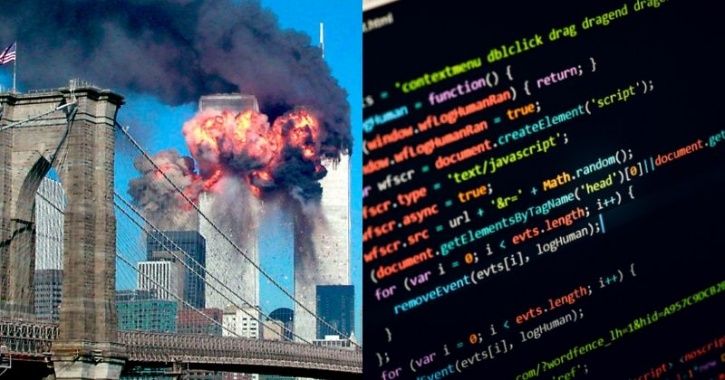 Sensitive Documents
The treasure trove of documents, which number 18,000 and are currently posted publicly but heavily encrypted, also draw from the internal communications at Silverstein Properties – the owners of the World Trade Center real estate.
The group revealed that its 10GB cache of stolen information includes:
emails
retainer agreements
non-disclosure agreements
settlements
litigation strategies
liability analysis
defense formations
a collection of expert witness testimonies
testimonies
communications with government officials in countries all over the world
voice mails
dealings with the FBI, USDOJ, DOD
confidential communications
Bitcoin Demands
TheDarkOverlord states to not have any political motivations. They do what they do purely in the pursuit of Bitcoin. The group welcomes bids from anyone and everyone, including terrorist groups:
"If you're a terrorist organization such as ISIS/ISIL, Al-Qaeda, or a competing nation-state of the USA such as China or Russia, you're welcome to purchase our trove of documents."
Original Article Found Here.